Interapt was established as a mobile and web application development firm in 2011. Today we also fill the tech gap by training a new generation of talented software developers.
Founder & CEO Ankur Gopal founded Interapt in his apartment with a vision to create a world class IT company that transforms clients and empowers humans through technology. In Interapt's early stages of growth, the company struggled to find local tech talent to the point that it was turning away work. To solve this challenge, Interapt turned to a unique solution — creating our own talent. 
With a dedication to corporate social responsibility, Gopal saw an opportunity to uplift citizens in his home state of Kentucky by providing tuition-free software development training. Our first programs, hosted in rural Kentucky, graduated 35 individuals and provided them a new and in-demand skillset. Many of these individuals had been living paycheck to paycheck, but they now had the economic freedom and stability to support their families.
Since that time, we have also hosted programs in Glasgow (KY), Louisville and most recently in Atlanta. Our programs are making a lasting impact for businesses and communities as we continue to introduce individuals, enterprises and cities to the economy of the future.
To date, we have changed 86 lives — and counting.

Interactive refers to both the world-class technology services we deliver, as well as the two-way relationship we have with our customers.
Aptitude evokes the skills program at the core of our mission. We believe everyone has the aptitude to be part of the ever-changing tech workforce, they just need to be trained and supported.
2011
2011

|

INTERAPT FOUNDED

With a focus on innovative app development
2013
2013

|

INTERAPT SELECTED

For the Google Glass R&D Explorer Program
2014
2014

|

INTERAPT & GOOGLE

Interapt becomes official Google partner

Interapt selected for the KY Entrepreneur Hall of Fame
Business of the Year
2015
2015

|

INTERAPT WINS

EY Entrepreneur of the Year Award

Gartner Cool Vendor

DreamForce Presenter
2016
2016

|

INTERAPT INITIATES

First ever Interapt/Skills training cohort

35 graduates placed in IT roles
2017
2017

|

INTERAPT ADVANCES

Candidate for the Endeavor Louisville Program

Creation of IT Apprenticeship in KY approved by the
Department of Labor
2018
2018

|

INTERAPT EXPANDS

Second training cohort (Barren County, KY) completed

Partnership with City of Refuge expand training program to Atlanta
2019
2019

|

INTERAPT CONNECTS

Interapt and General Assembly announce official partnership

Louisville/Skills cohort launches

EY and Elavon partner with Interapt to place 10
apprentices in IT roles
2020
2020

|

INTERAPT EXCELS

GE Appliance partners with Interapt to place 4 apprentices
in software development roles

Exploring new nationwide partnership opportunities with EY
2021
2021

|

INTERAPT ACCELERATES

Chicago SKILLS Cohort launched with CVS

Frankfort SKILLS Cohort launched with City of Frankfort & EY

Interapt featured in PBS Newshour Special

Became an MBE-certified NMSDC company



We transform clients and empower humans through technology.
We will be a part of thriving, inclusive technology ecosystems that invest in people and communities across America.
We strive to deliver high quality, timely and valuable work.
We empower each other by building trust and putting others first.
We create measurable, positive results for employees, trainees, clients and communities.
We endeavor to do the right thing, acting with honor and truthfulness.
We bring passion to our work and celebrate our achievements.
Our Team
Meet Our Executive Team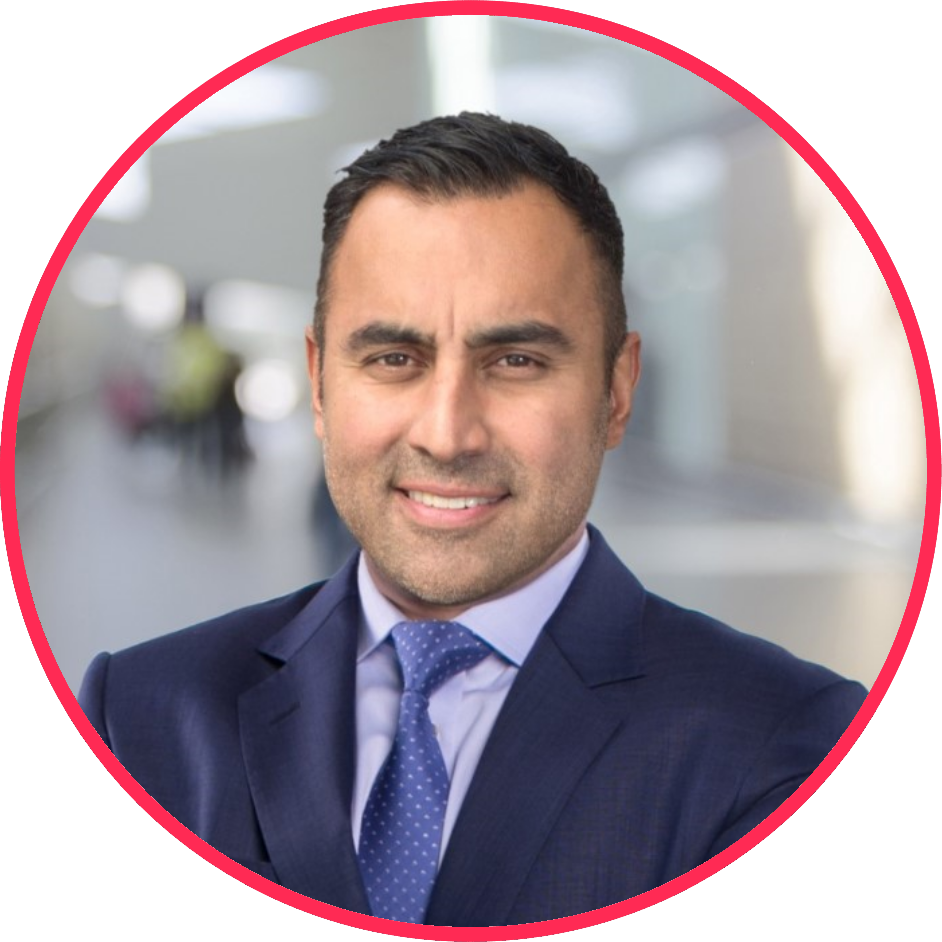 Ankur Gopal
CEO & Founder
Ankur Gopal is Interapt's founder and CEO.
Driven by the need to develop skilled talent, Ankur created a 6-month paid training program, which has now turned into one of the leading IT Apprenticeship models in the US. Under Ankur's leadership, Interapt has focused on serving communities that are traditionally overlooked by the technology industry – rural and inner-city areas, as well as veterans, first-generation college students, and displaced workers looking for new skills.
Ankur is the recipient of the EY Entrepreneur of The Year, 40 Under 40, Kentucky Entrepreneur Hall of Fame, and Business First's Business of the Year. In 2020, he was selected as an Endeavor Entrepreneur, a global distinction that recognizes and supports the world's highest growth companies. His alma mater, the University of Illinois, honored him as their 2018 Commencement Speaker. Ankur has been a featured speaker at The University of Chicago, Stanford University, and Mckesson's Annual Meeting. He continues to speak at conferences and corporations worldwide on creating high-tech job opportunities by blending capitalism, altruism, and entrepreneurship. He credits the guidance of his teachers, mentors, and family's immigration story for helping define his purpose and entrepreneurial journey.
Ankur is an alumnus of Second City Chicago, where he performed stand-up comedy and improv on the Main Stage. He is a lifelong tennis player and continues to play and compete. He enjoys live music, independent films, video games, and cooking for his friends and family.
He and his wife, Dr. Kiran Gopal, reside in Louisville with their two children.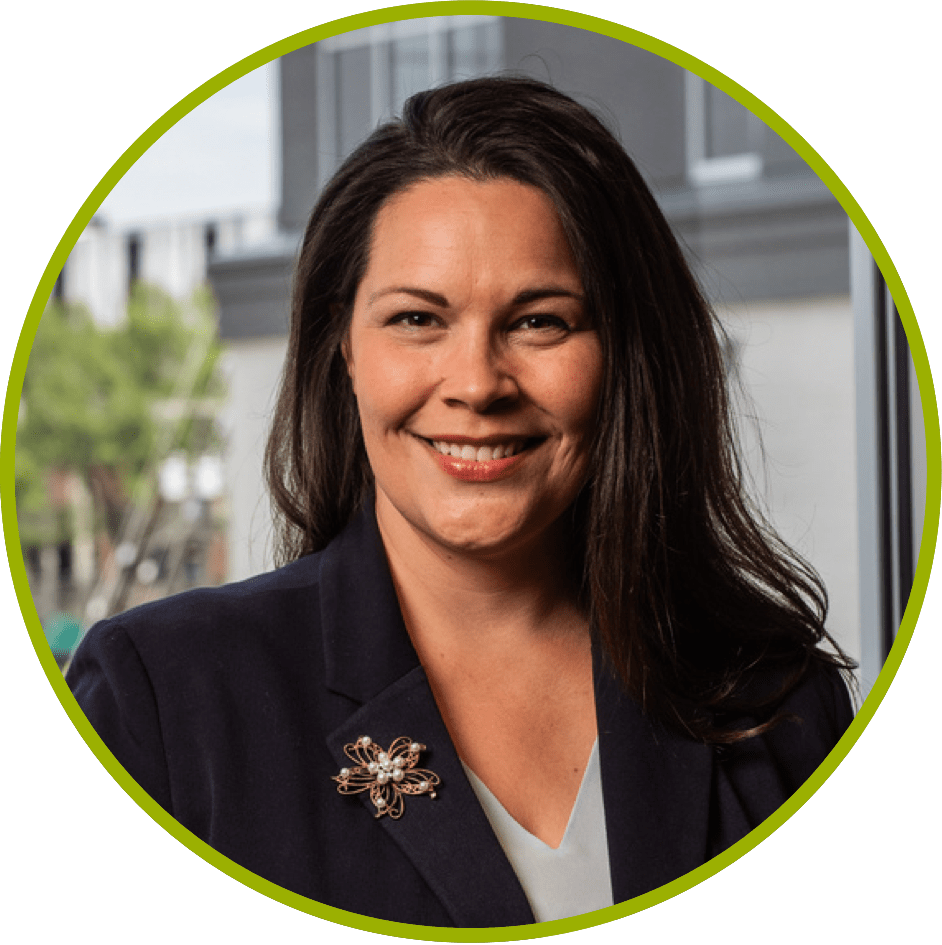 Merabeth Martin
Chief People Officer & President, Interapt Skills
Merabeth Martin serves as Chief People Officer of Interapt and President of Interapt Skills. She is responsible for leading Interapt's overall people and culture strategy – including talent acquisition, people and organizational development, employee and labor relations, total rewards, and diversity/equity/inclusion initiatives. Merabeth joined the company in 2020.
As a seasoned executive with more than 20 years of progressive leadership and talent development experience, Merabeth has committed to creating an environment where people feel they belong, that the work they do has meaning, and that – at the end of the day – there is a sense of satisfaction and purpose.
Merabeth graduated from Indiana University with a bachelor's degree in organizational communications and earned a master's degree in business management shortly thereafter. She is a Louisville native currently residing in Jacksonville, FL, with her husband and three children.
Shane Raymond
President, Business Process Operations
Shane Raymond leads Interapt's Business Process Solutions division – an amazing team that provides contact center outsourcing solutions to organizations big and small. As President of the BPO team, he is responsible for ensuring that they accomplish two things on every one of their engagements: exceed client expectations and be an amazing place to work.
Shane joined Interapt in 2019 after nearly 20 years in strategy, change management, business development, and training roles in the financial services industry. Before moving to Louisville in 2016, Shane and his family lived in the Minneapolis suburb of Maple Grove, Minnesota.
Shane is now a proud Louisvillian and is actively involved in the community. He serves on the board of directors for Hand in Hand Ministries – an organization working to repair homes in west Louisville -and on the Lincoln Heritage Council for Boy Scouts of America board. Outside of work, he is an avid runner and spends his time keeping up with his three teenage children.
Shane is a graduate of Ignite Louisville program and Wharton's SII program. He also holds the Prosci Change Management certification. He received his bachelor's degree in history, with a minor in business administration at Moorhead State University in Minnesota.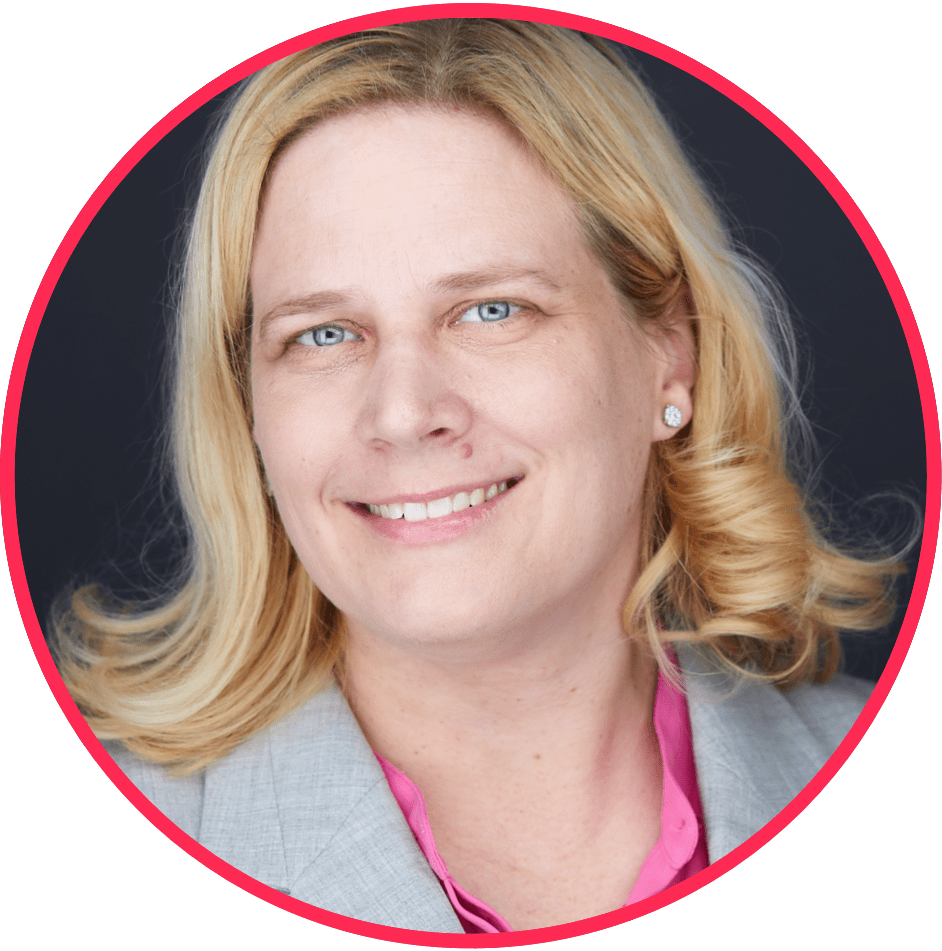 Jennifer Redden
President, Software Systems
Jennifer Redden is the President of Interapt's Software Systems. She's responsible for the information technology solutions of UI/UX Design, Mobile Development, Web Application Development, Project Management, Business Intelligence and Reporting, Data Science, Cloud Engineering, Business Analysis, and Robotic Process Automation (RPA).
Ms. Redden graduated from Eastern Kentucky University, earning a bachelor's degree in computer science with a minor in mathematics and statistics. She was awarded the Scrum Master certification and graduated from Ignite Leadership Louisville. She joined Interapt in 2021, with more than 20 years of experience in information technology.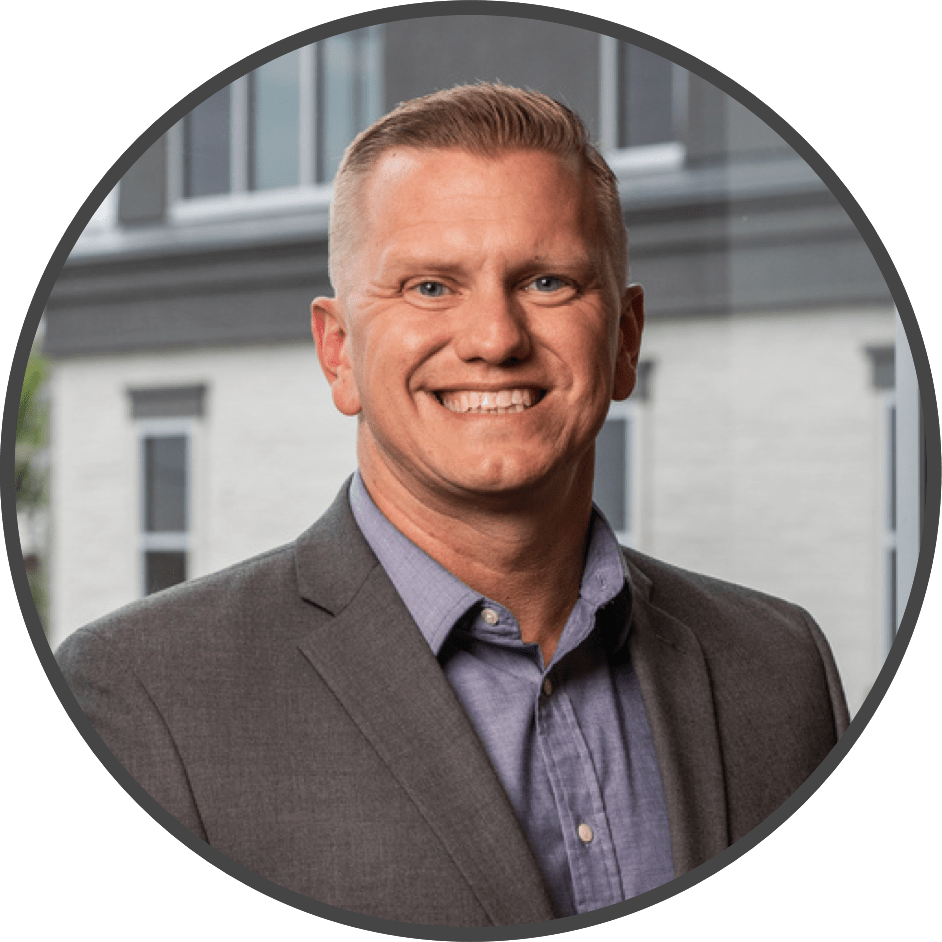 Justin Clark
Vice President, Legal
Justin Clark serves as Chief Legal Officer for Interapt. Justin is responsible for developing and leading corporate legal strategy, corporate compliance programs, and the delivery of legal services and resources. He also advises the CEO and other corporate officers on a variety of issues.
Justin graduated from Western Kentucky University with a bachelor's degree and earned his Juris Doctor from the University of Kentucky College of Law. Before joining Interapt, Justin was a member of Stoll Keenon Ogden PLLC, where he served as a member of the firm's executive committee and was regularly named one of Louisville's Top Lawyers by Louisville Magazine.
Between leaving Stoll Keenon Ogden and joining Interapt, Justin served the Commonwealth of Kentucky as General Counsel for the Cabinet for Health and Family Services, as Litigation Counsel for the Office of the Attorney General, and as a Special Justice for the Kentucky Supreme Court – hearing and deciding a case of first impression.
Justin is active in the community, graduating from Leadership Louisville's Bingham Fellows program and formerly chairing the Legal Aid Society's Justice for All campaign. He has also led a free early morning men's workout group and coached youth sports teams. READY TO GET STARTED?
Let's start solving your challenges today.