Your Challenge is Our Opportunity      
Your organization has a lot of important work to do. Whether you're a bank, an insurance company, or the organization that puts on the most exciting two minutes in sports, we will improve your processes so you can focus on the work that matters.

From discovery to development to delivery, our team provides you end-to-end services. With a full team consisting of a Project Manager, Business Analyst, UX/UI Designer and Developers, our custom mobile and web applications solve your company's unique challenges.

Our past work includes updating outdated workflows, facilitating organizational communication, and improving operational efficiency — just to name a few.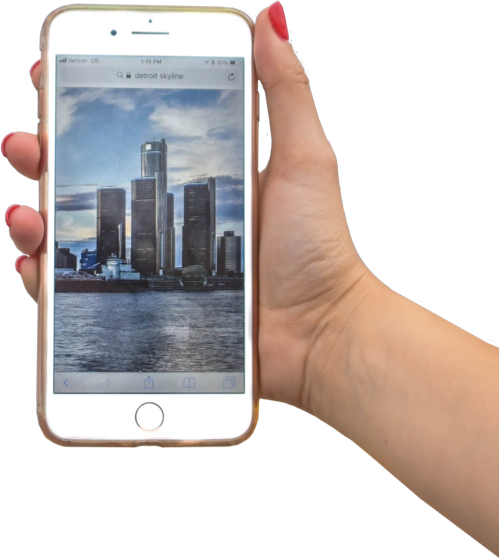 We believe technology empowers your business to improve performance and drive results. With a professional team of development and design experts, we excel at delivering end-to-end solutions with a human-centric focus. Our process, detailed below, ensures we provide your company a solution with a measurable ROI and business impact.
We seek to understand the business issue at hand from the perspective of all involved – your company, your customers and your employees. Through a series of interviews and collaborative sessions, our team identifies the business and technical requirements of the project. This thorough planning phase prepares our team to deliver a custom-tailored solution that solves your company's challenges.
In the design phase, we will host a series of workshops geared toward understanding your vision for the app. How do you want the app to look and feel? What are the critical features of the app? Who will be using the app? With this information, our designers develop user personas and build a solution that aligns with your goals and vision.
Throughout the Solution Delivery phase, our team will be in constant communication with your company to ensure we are building the right solution to meet your needs. At Interapt, we employ the Agile development process, an approach that operates in iterative work sequences known as sprints. Each sprint our team will review the new features and functionalities developed so that you see measurable progress each step of the way. At the end of this phase, your company will have an application customized to your needs.
Before deploying an app, our team engages in intensive quality assurance testing to identify any outstanding bugs or issues and ensure the app works across all browser types and formats on both mobile and desktop devices. We will also perform User Acceptance Testing to solicit feedback from the end users of the application. This combined testing approach allows our team to make final tweaks before delivering a fully functional app to the App Store, Google Play Store, or your company's internal app platform.
Interapt maintains a team of support staff dedicated to the ongoing maintenance of your company's apps. We will assist in updating app certificates, complying with software updates, and rectifying unexpected technical issues. If your team prefers to manage the app internally, we will pass off all code and provide detailed documentation to ensure a smooth transition for your company. READY TO GET STARTED?
Let's start solving your challenges today.