Three months ago LoLa was working various shifts at Churchill Downs to provide for her family. Sonny was cooking pizzas for a local chain while teaching himself basic computer skills. Kendrick, already a father of twins and with another set on the way, was looking for a new career opportunity to grow professionally and establish better work life balance.
Now Lola is an IT Support Analyst with Interapt working on a project with a national healthcare provider. Sonny is a Junior Software Developer with Interapt building companion apps for a multinational manufacturer's smart appliances. Kendrick joined Interapt's UX & Design team as a Junior UX Designer working on projects for Fortune 500 clients.
"Because of Interapt, I have access to a completely new world."

LoLa Randall
Louisville/Skills graduate
In order to start these new positions, LoLa, Sonny, and Kendrick joined 17 other Louisville residents in a rigorous training program known as Louisville/Skills. For 12 weeks straight, students attended class full-time (8 hours per day) at the University of Louisville Hite Art Institute space in Portland where instructors from General Assembly taught foundational programming languages, principles, and frameworks.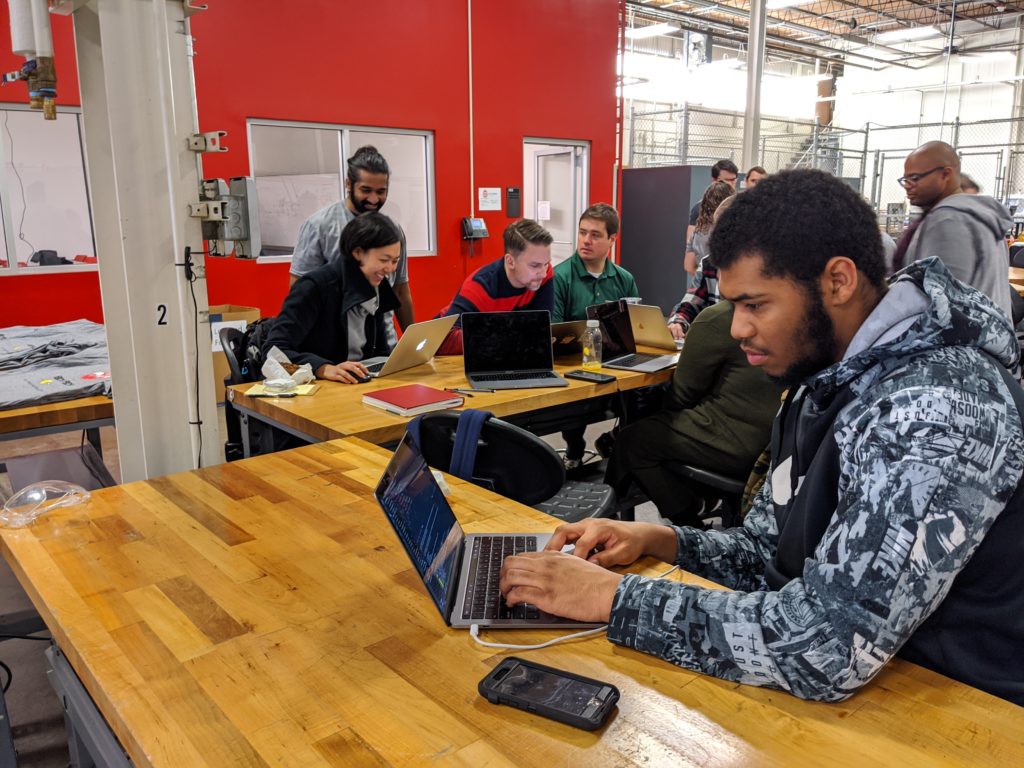 For some students, participating in this program meant taking a leap of faith and stepping away from their current jobs. In addition to the in-person instruction, students were expected to complete assignments outside of class. For the time being, Louisville/Skills was their new job.
Upon graduating, all 20 students secured IT related roles, with 19 of the 20 students hired by Interapt to work on projects for partner companies.
Before Louisville/Skills, many hadn't previously considered careers in tech, but through their grit and perseverance they developed a new and in-demand skill set.
Louisville/Skills offered a life-changing opportunity for 20 residents from diverse communities, and across the city there are a number of impactful programs taking place and building up the workforce. We are proud to call Louisville our home.
---
If you're interested learning more about our program or working with Interapt for your next project, you can contact us through our website or reach out via email (info@interapt.com) or phone (502-251-1511).