After 12 weeks of lectures, hands-on experience, and long days in the lab, we're helping 19 determined people step into a world of opportunity.
Last Friday, the latest cohort of students in Interapt's Skills Training Program wrapped up their software development training. They're now ready to work on real-world challenges, and help tech employers meet their growing need for skilled talent.
Providing a Path
Many people dream of a career in technology, but don't know how to reach that goal. They may have some technical aptitude or even some tech background, but they frequently don't know how to expand their knowledge, where to grow their experience, or how to access the next opportunity.
We're working to change that.
At Interapt, we've seen how programs like ours can impact lives and businesses in an innovative way, because we build our cohorts from outside the traditional tech centers – and the traditional sources of talent.
We pair people with client needs and, in turn, extend opportunity to the most personally, professionally, and geographically diverse talent – a purpose-driven model that we know is a game changer not only for our clients, but also our people.
The Program
In partnership with General Assembly, a pioneer in education and career transformation that specializes in today's most in-demand skills, we've built a program that helps students realize potential and take tech aptitude to the next level. Rick Croteau, GA's Client Success Manager, describes it as "a springboard for career changers."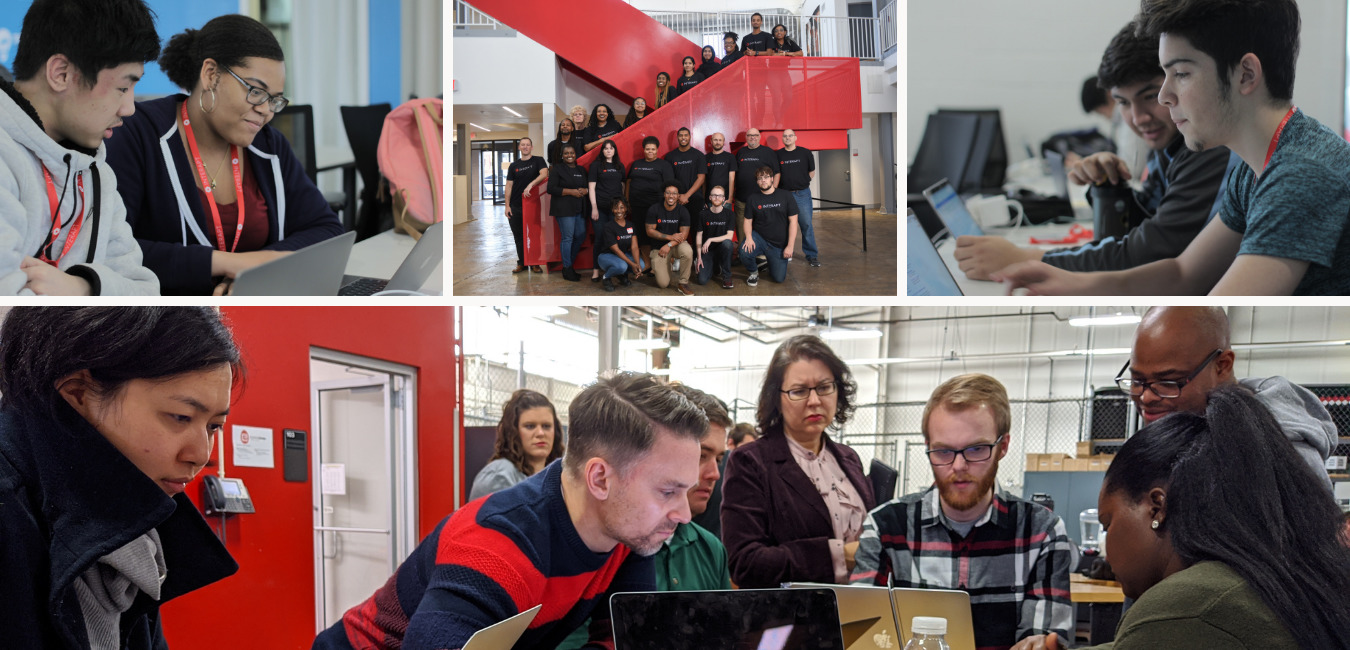 GA has led successful cohorts for us before, but this one was conducted virtually. Students worked long days, often spending 50-60 
hours on the training.
The curriculum accelerates skills that can take much longer to learn, so learning is balanced between instruction and real-life collaboration. Mornings are spent in online classes, with afternoons primarily spent collaborating in an online "lab."
"It's constantly asking you take steps going forward," graduate Brian Ortiz told us. "If you can't understand it, you will soon as long as you keep trying and trying. And we did a lot of trying in this cohort."
Students complete three major projects during the training –starting with building a user experience, progressing to a backend application that saves data, and culminating with a "capstone" project that demonstrates they can build a full software experience including the bridge between the back end and the user interface. 
Over the course of the program, students learn to work in HTML, SQL, JAVA, and applications like GitHub.
"This is not a replacement for a 4-year degree," said Marc Wright of General Assembly. "The goal is not to become an expert, it's to learn how to 'drive the car.'"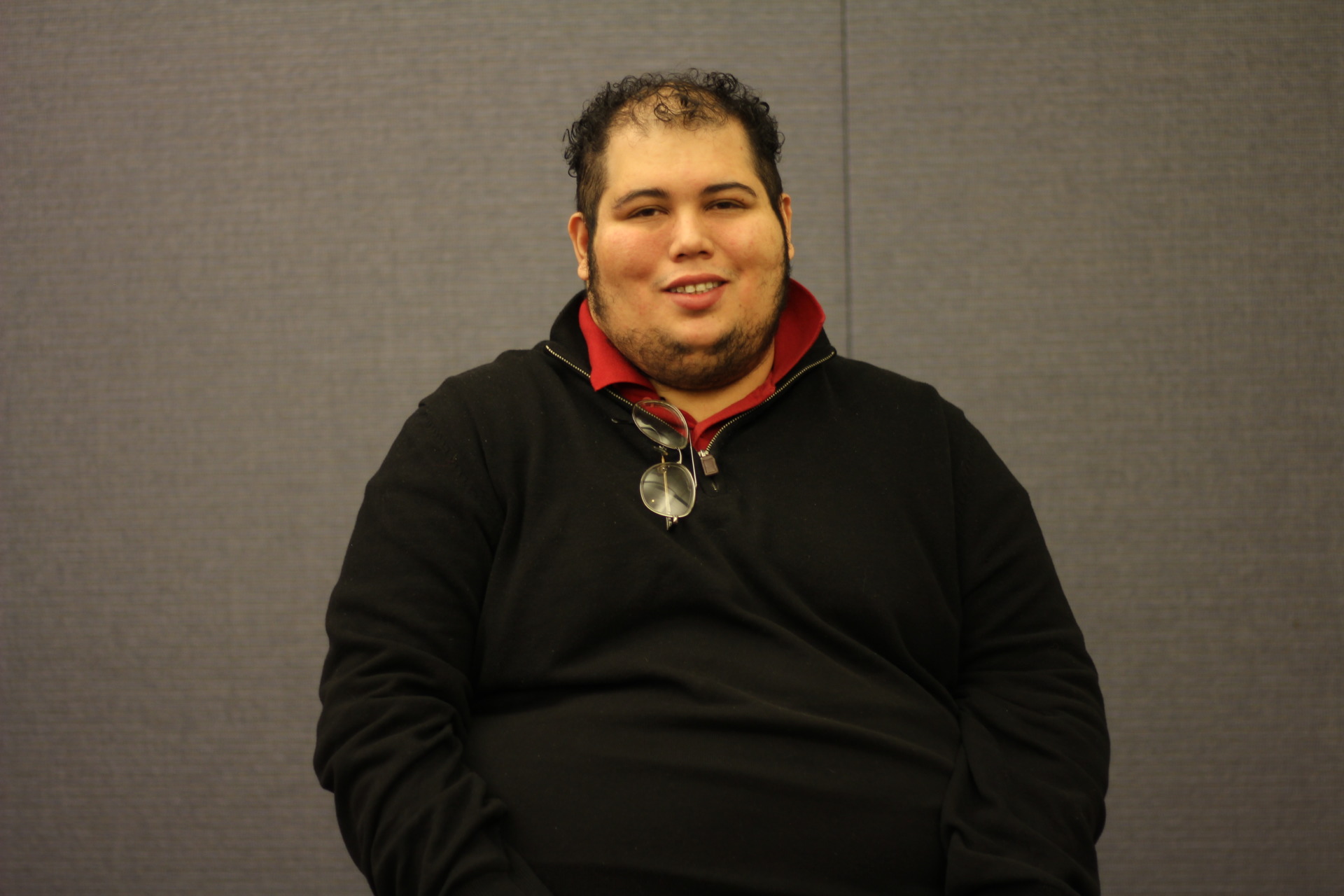 "[The program] is constantly asking you to take steps forward."
Brian Ortiz
"The Raptor Way"
To build the right cohort, we didn't limit ourselves.
"We develop top quality talent for our customers [and] provide opportunity for underserved communities."-Ankur Gopal
We recruited online across the entire country, with some minimum requirements like a base level of software experience and the ability to work in a specific area after completion.
Recruiting the best, most diverse talent is what we do best at Interapt, and these results show where we shine.
Our cohort was exceptionally diverse.  More than half of the students were people of color, and 5 of the 19 were female.
"We develop top quality talent for our customers, while also providing opportunity for underserved communities," said Interapt CEO Ankur Gopal. "Those are both key parts of our core purpose and our value proposition."
Opportunity for Graduates and Employers
Employers partner with Interapt on programs like this one because instead of spending time and money searching for talent, they're investing in our proven talent pipeline.
We can customize each cohort around a particular client. Typically about 30 percent of the program focuses on that employer's technology needs, while 70 percent is built around broad, transferable technical skills. 
This model helps clients get what they need, and also ensures students have new skills that can open doors throughout their career.
"Our goal is for these graduates to eventually go on to become full stack JAVA engineers," said GA's Wright. "They don't hit the ground running day one, but they're usually pleasantly surprised by how comfortable they are in their new role. Right now, they don't even know how much they know."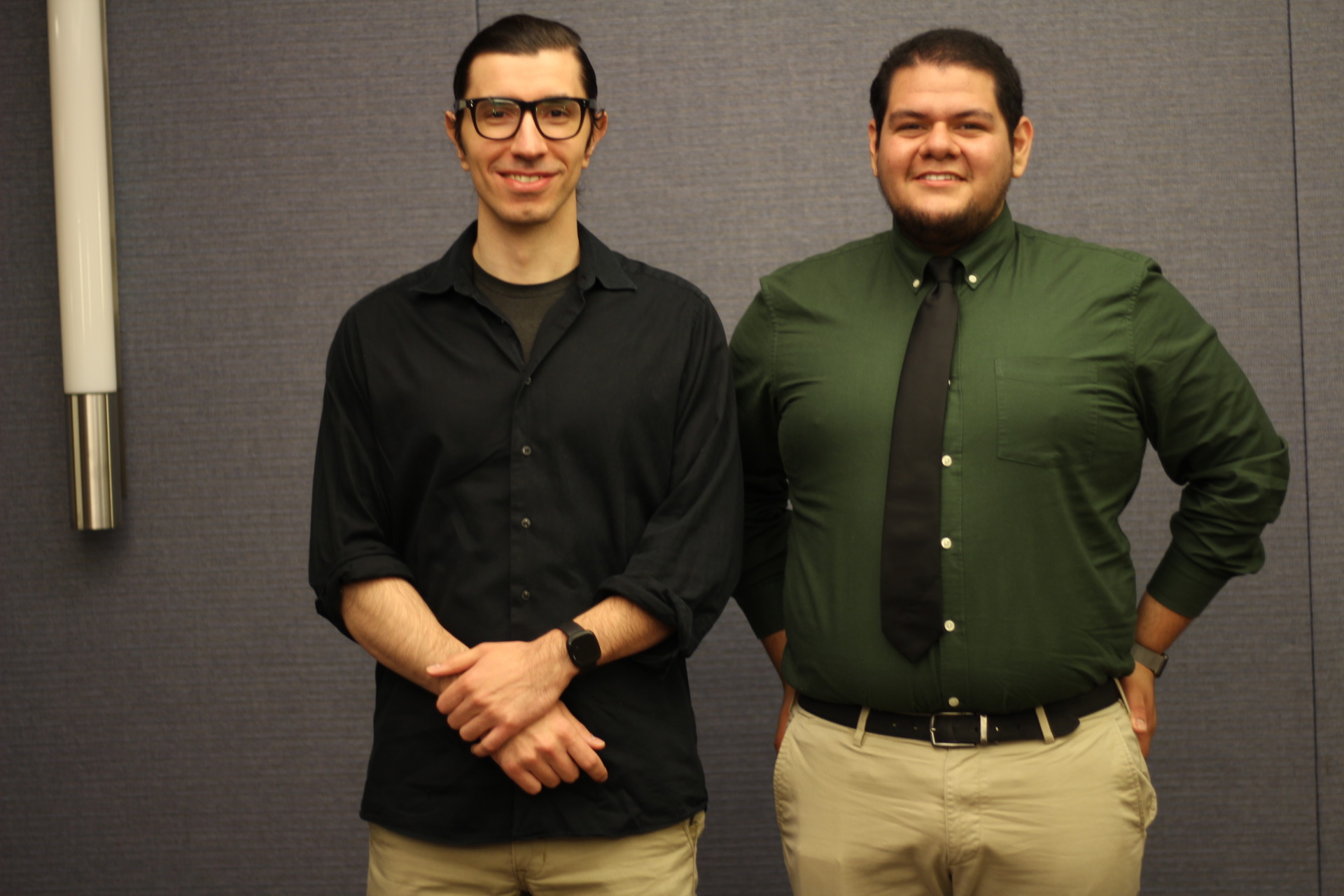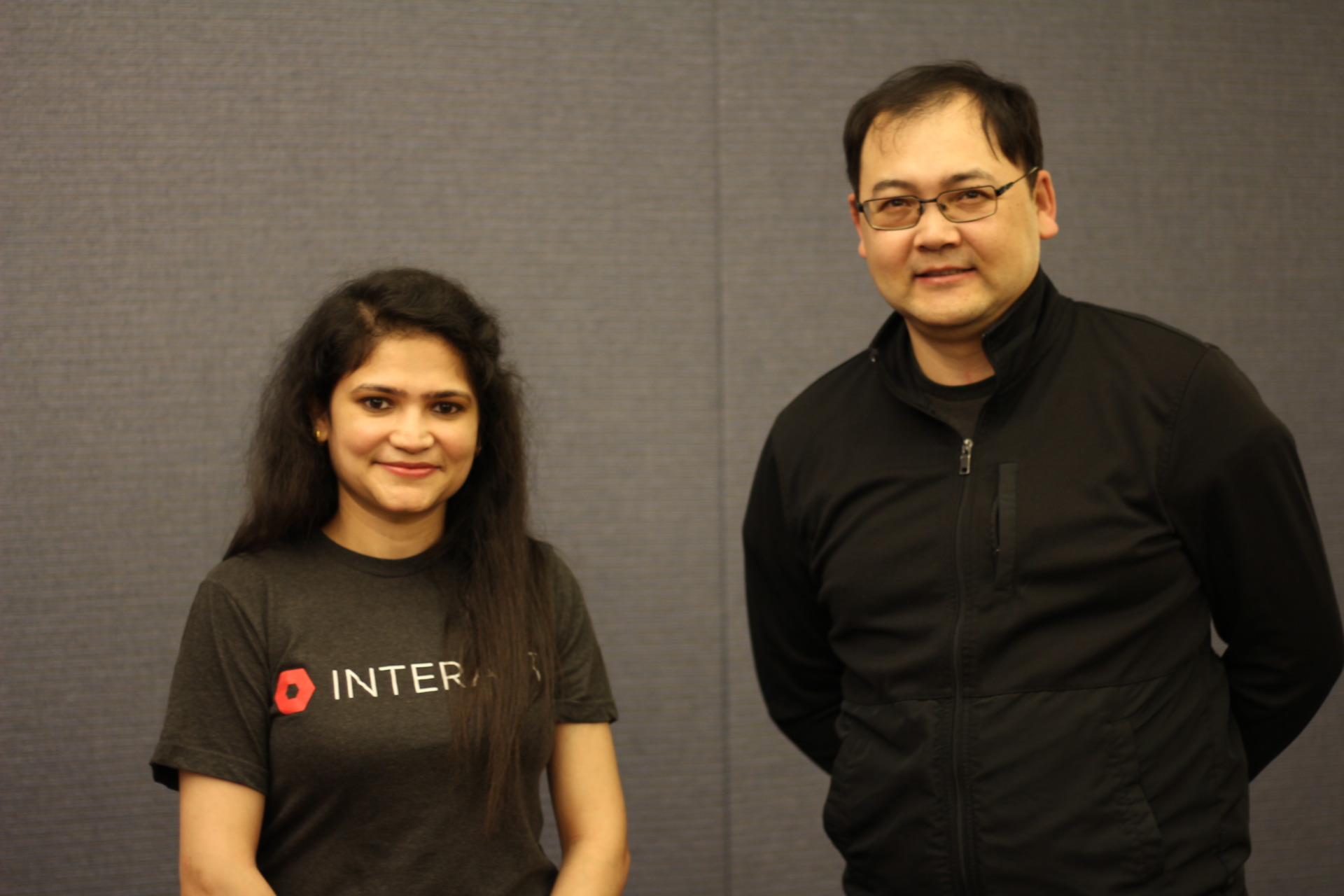 Next Steps
Graduate Brian Ortiz is already talking with recruiters. "I'm able to say… yeah, I'm a developer.  Right now, I'm an apprenctice developer, but things are going forward for me."
Brian also recently graduated with an Associate's Degree in computer science, but he credits our skills program with giving him the real-world experience employers are looking for. "This cohort really got me where I am now.  It sped up the process really fast, and now I'm at the point where I want to be to start my career."
Interapt will hire some of the graduates into our apprenticeship program focused on the client the cohort was built around, and we'll work to place others with some of our clients and partners, which include companies GE Appliance, EY and Humana.
We're also focused on the future… and helping new customers build their businesses with purpose. 
"Thank you, thank you for choosing me…[this program] has changed my life."
-Madeleine Emmons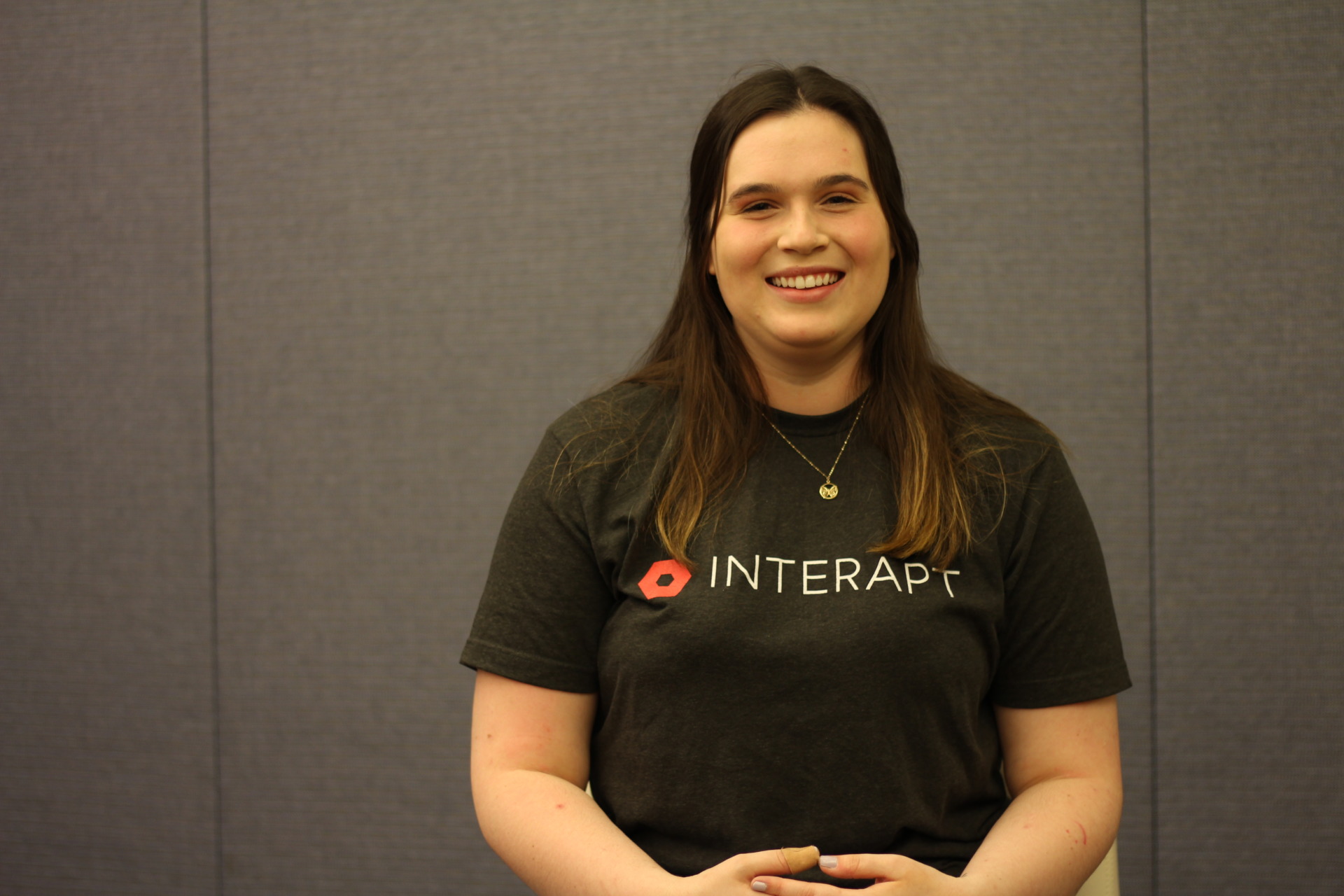 "We'd love to build pathways for other companies just like we did here," said Gopal. "The Interapt and General Assembly partnership continues to show how we can successfully assess, train and employ high quality team members for a broad range of client needs."
Even as our latest cohort moves on to the next phase of their careers, we're rewarded with comments from graduates like Madeleine Emmons.
"Thank you, thank you, thank you for choosing me!", Madeleine told us. "I know this training has changed the path of my life. I'm so motivated to continue this path and I owe it ALL to Interapt!" 
Connect with us at info@interapt.com to see how we can make that kind of impact together.

Let's build something together.