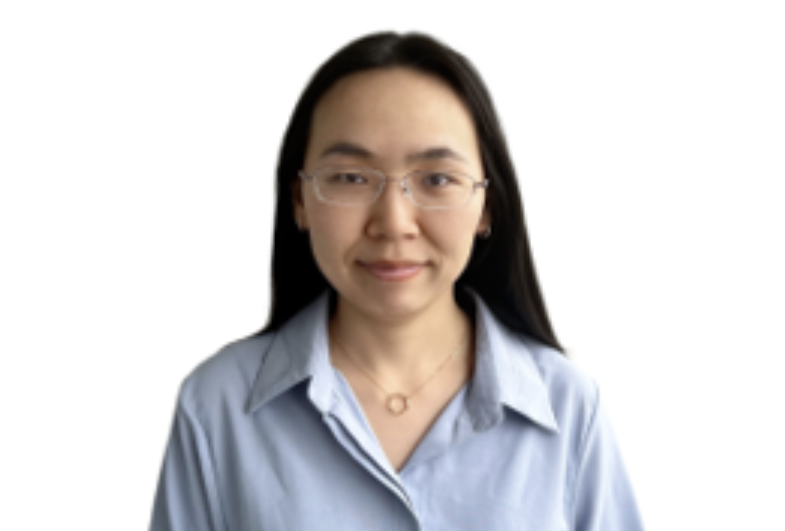 On May 26, 2021, Li Wren moved to the United States from China, however, her journey was not over. The next step for Li was to determine her career path.  In China, Li had worked in an engineering role at a manufacturing company.  Although Li enjoyed engineering, she wanted to change careers to software engineering something that would have been very difficult to achieve while in China.  However, now stateside Li was actively searching for new career prospects and found out about the Interapt Skills program from LinkedIn.  
"I never thought I'd be able to code." However, Li knew her strength was being a quick learner, which is why she was not afraid to change careers to software engineering, a field that changes rapidly.  Although Li was up to taking on this new learning opportunity with Interapt, it was not without challenges.  English is not Li's native language and learning new technical concepts in English was somewhat challenging at first. Li says, "the recordings of class helped a lot." Being able to rewatch the recordings along with the helpful classmates helped Li to overcome this challenge. 
Li posted every day about her journey to tech on a blog back home in China to show others that they too can do it.  Li shares, "Everyone can do it. Some of my family didn't think I can do it. But I want more. Women can do more than you think. I am thankful Interapt gave me an opportunity as a woman and foreigner."  
"Build mental strength. The more you learn the more you find out there is more to learn. Don't give up. Keep learning."
-Li Wren, recent Interapt Skills Graduate
Q:

What were your initial thoughts about pivoting to a career as a software engineer?

 

 
Q:

How did the

Interapt

Skills program best help you in your journey to tech?
"While self-studying there was no one to talk to. With Interapt, I met so many classmates with the same goal. It was very motivating." 
"This is just the beginning of my journey. I plan to keep learning every day." 
If you're interested in learning more about our program or working with Interapt for your next project and hiring great talent like Li, you can contact us through our website or reach out via email (info@interapt.com) or phone (502-251-1511).