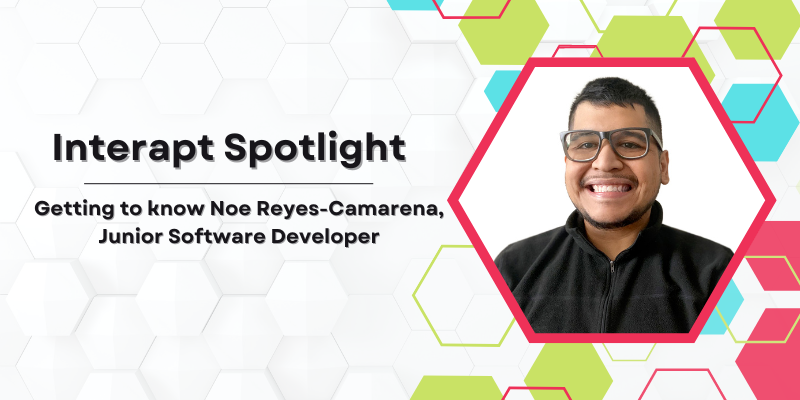 Noe Reyes-Camarena joined Interapt in April after graduating from the Software Development cohort with Interapt Skills. He is currently working on our engagement with CVS Health as a Junior Software Developer. Noe resides in Elmwood Park, IL.
Q: What were you doing before Interapt?
A: I was working in the customer service field as a subject matter expert.
Q: What brought you to Interapt?
Q: How has your career grown since starting at Interapt?
A: I feel like my career has grown exponentially every day since joining the Interapt team.
Q: What do you like about working at Interapt?
A: I like that I'm constantly learning new things. Pivoting into tech has made it easier to become a life long learner.
Q: What would you share with someone interested in Interapt's training programs?
A: I would let them know that while the programs can be intense it is totally worth it in the end.
Q: Describe one accomplishment you are really proud of.
A: I'm proud of the fact that I completed the General Assembly program and was able to get hired by Interapt.
Q: What would you like to share about yourself (family, pets, fun facts, hobbies, etc.)
A: While I did the hard work I would have never accomplished getting hired by Interapt without my community. I'm grateful for my support system.
Q: What hashtag(s) describe your personality best?