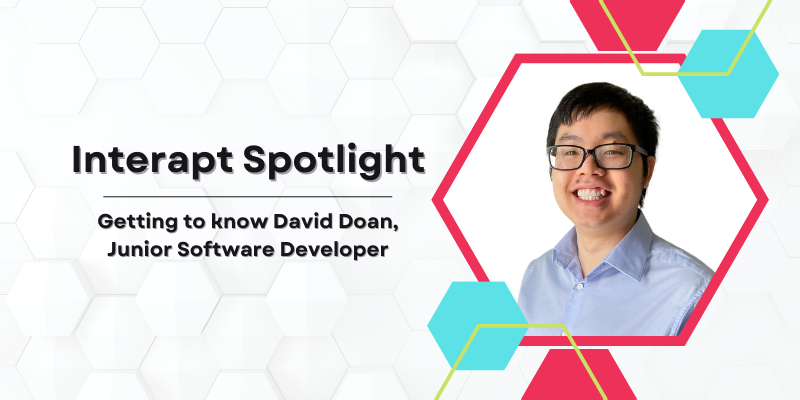 David Doan joined Interapt in March after graduating from the Java Developer Cohort with Interapt Skills. David is currently working on our engagement with CVS Health as a Junior Software Developer. David resides in Georgia.
Q: What were you doing before Interapt?
A: Creating websites to practice my programming.
Q: What brought you to Interapt?
A: The Software engineering Java immersive Bootcamp.
Q: What do you like about working at Interapt?
A: The challenging problems that I solve and the teamwork.
Q: How has your career grown since starting at Interapt?
A: It has grown well because I am learning more about how a company works and how working on a team as a software engineer in an extreme programming environment is.
Q: What would you share with someone interested in Interapt's training programs?
A: Try to make the best of your experience and learn as much as possible. Grow your knowledge with the opportunities.
Q: Describe one accomplishment you are really proud of.
A: I am proud that I can work in a software engineering team and meet expectations with my performance.
Q: Please share a little about yourself.
A: I like to play video games, listen to music, and watch movies.
Q: What hashtag(s) describe your personality best?
A: #determined and #grateful